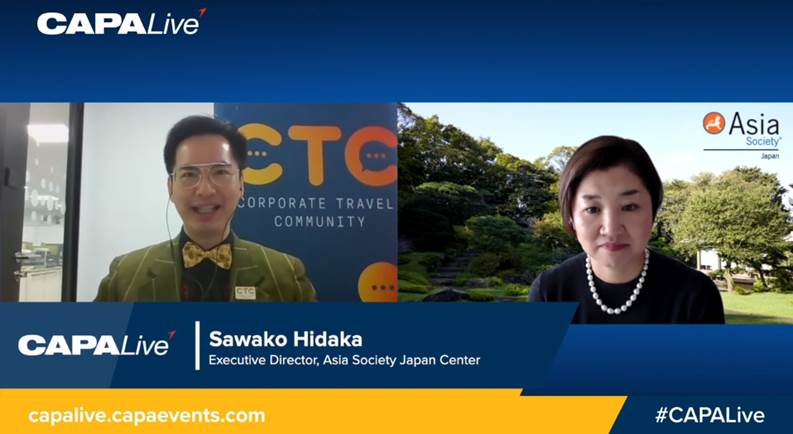 Benson: With the continuous growth of utilisation of technology such as Artificial Intelligence, Chatbox, Blockchain etc, do you think this will affect the jobs/openings in our industry?
Sawako: Yes. Indeed, it is not just that it "will affect", as this has already impacted us all. Operational jobs such as hotel receptionists, self-service interactive information kiosk at airports, automatic food delivery robots in hotels, automatic vacuum cleaners running around hotel lobbies etc, all are examples that less human headcounts are required. But at the same time, there is always work that absolutely requires humans to do. Automations are only supporting us human beings. I don't think they are going to be taking over. Higher and strategic level jobs are not replicable nor replaceable by robots. Simple logic cannot replace complex human thinking methodology.
Benson: Any real life example that you can share with us in this arena?
Sawako: There will always be a need for the human touch. Let me share with you a case of the billing system. My bank has recently informed me that my credit card bill will be changed completely to electronic from this month. For me it's fine. But for my parents, at their age, if they do not have knowledge to operate their smart phones, they will have big issues. Hence, there is always a need for the human touch. Let me give you another example from a corporate level. Currently, many TMCs provide an automatic data dashboard for the illustration of travel expense management. However, data itself can't tell the story. TMCs have to provide further consultation. Someone needs to explain and highlight the key points to the travel managers then follow up with further policy articulation and implementation before any efficient results can be realised by the firm. Human interventions are always essential and paramount to success. Technology is great! But, this is the reason why I think humans will always have a strong role to play in the future job market.
Benson: My last question to you. What is your prediction for corporate travel?
Sawako: Corporate travel is going to continue, no doubt. We are human beings, we are not robots. Travelling to meet clients and understand their needs are important. But having said that there will be some changes. Business travel will be in a new form, for example, travelling for internal meetings and intra-company training will be reduced.
Benson: Sawako San, a million thanks for your support in this interview. I sincerely hope that the forthcoming Tokyo Olympic Games will be a huge success.
Sawako: Thank you.
This completes the tête-à-tête with Sawako Hidaka. My postscript of this latest "Bow-Tie Briefing" series is how auspicious we are in our corporate travel industry, many industry gurus are passionate to share their knowledge enthusiastically. It is CTC's pledge to make sure our readers receive the best corporate travel material.😊
Bow-Tie Briefing shares the views of Benson Tang, a corporate travel thought leader and executive director of the CTC –Corporate Travel Community. Benson's remarkable career in travel started more than 25 years ago and his extensive knowledge of the corporate travel sector has made him a sought-after speaker and lecturer.