---
Summary:
Turkish Airlines (THY) is retaining a business class cabin in its new fleets of Boeing 737MAX and A321neo aircraft due to their deployment on medium haul routes;
Both aircraft types feature a 20 seat Business Class cabin configured in a 2x2 arrangement of Rockwell Collins MiQ business seats;
Turkish Airlines took delivery of its first A321neo in Jul-2018, while a first 737MAX-8 arrived in mid-Aug-2018;
The airline currently deploys single aisle aircraft on routes of up to 5,350 nautical miles and over seven hours: its longest is between Istanbul and Zanzibar.
---
Over the past couple of months the airline has started to receive the first examples of the two fleet types. Its first A321neo was delivered on 12-Jul-2018, while it welcomed its first Boeing 737MAX-8 on 17-Aug-2018. The aircraft are both configured with 20 seat business class cabins fitted with the Rockwell Collins MiQ business seating platform in a 4 abreast (2x2) arrangement.
Altogether, Turkish Airlines has ordered an initial 169 cabin shipsests for 92 A321neo aircraft and 77 737MAX aircraft which will be delivered over the next five years. It says the platform was selected for its "superior passenger experience it delivers to business class travellers".
The seating platform is already used by airlines such as American Airlines, Cathay Pacific and Air China and offers travellers an ergonomic reclining position, including a four-way adjustable headrest and leg rest. The seat also provides a large console for passenger storage, while the aisle seats feature level access in which the aisle-side armrest retracts downwards to allow passengers extra width in the seat, as well as enabling them to swing their knees into the aisle so window-seat passengers may move in and out of the row.
"We are very excited to introduce our latest business class seats in our new generation narrow body aircraft," says Ahmet Olmuştur, chief marketing officer, Turkish Airlines. "With keeping a close eye into customer expectations, we will continue to present the highest standards with our cabin and seat designs in the future."
Alongside the standard features, Rockwell Collins has worked with the airline to deliver a customised seating configuration that includes a new privacy feature, while custom leather dress covers have been designed to fully reflect the airline's brand.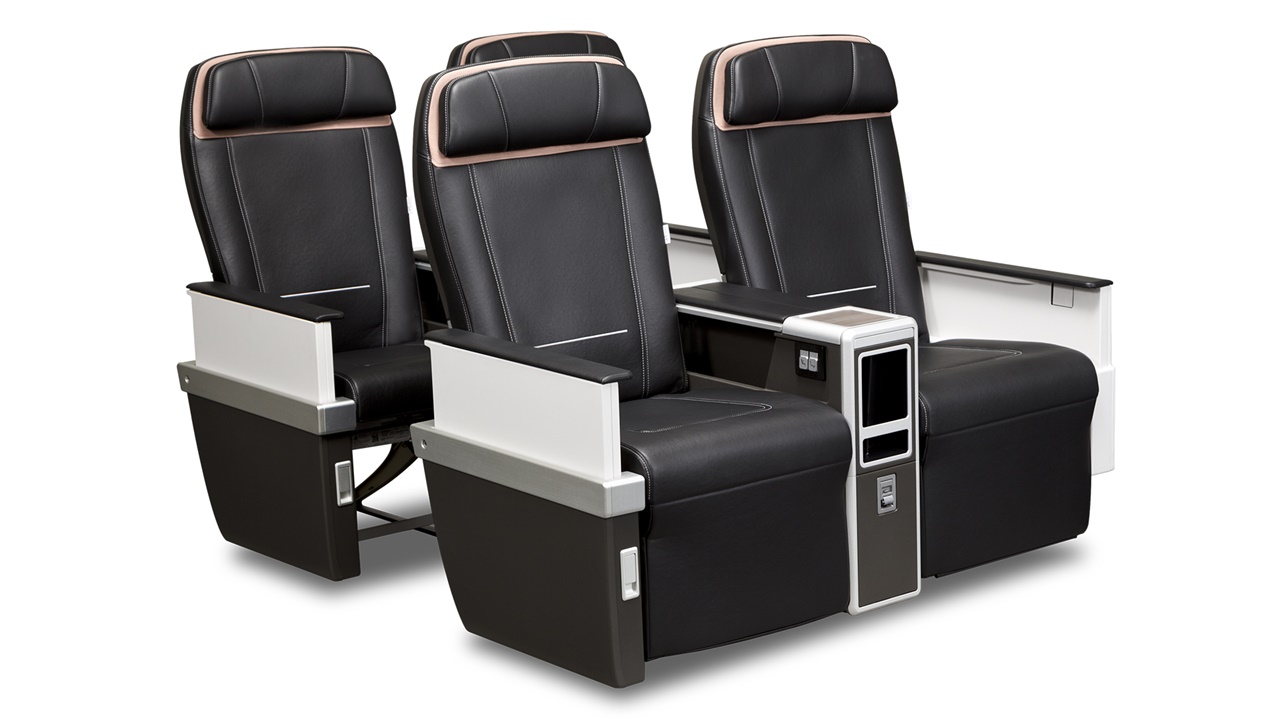 Turkish Airlines currently deploys its single aisle fleet on some relatively long flight sectors into Africa, the Middle East and the northern and western fringes of Europe. The Blue Swan Daily analysis of OAG schedule data for this summer shows its aircraft being used on sectors of over seven hours and distances of over 5,000 nautical miles.
Its A320 Family aircraft are used on flights up to around 3,400 nautical miles with A320s flown on Istanbul – Mazar-e Sharif and A321s on routes linking Istanbul with the likes of Dushanbe, Tashkent, Abu Dhabi, Muscat, Lisbon, Porto. But it is its Next-Generation 737s which are deployed on its longest single aisle sectors, including 5,400 nautical mile, 7hr+ sectors between Istanbul and Dar es Salaam and also Zanzibar off the coast of East Africa. The 737s are also used on 4,000+ nautical mile routes between Istanbul and Africa such as Dakar, Mombasa, Kilimanjaro, Nairobi, Accra, Bamako, Yaounde and Abuja and additional five hour plus sectors linking Istanbul to Almaty, Bishkek, Tashkent and Djibouti.