---
Summary:
Westminster Magistrates Court this week is hearing the appeal case from Uber after Transport for London rejected a renewal of its operating licence in Sep-2017 claiming it was not 'fit and proper' to operate in the UK capital;
Uber vehicles have been able to remain on the road during this interim period in what is a major market for the ride-sharing paltform with statistics showing a market of more than 3.6 million people using Uber at least once every three months;
A raft of conciliatory actions are likely to allow the ride-sharing platform to continue serving London, but which taxi rivals claim are merely playing lip service to the government to safeguard a position in the lucrative city market;
Whatever the outcome of the case, it will have ramifications for how the ride-sharing industry may have to operate in the future.
---
Uber was hit by the suspension of its London licence in Sep-2017 when Transport for London (TfL) refused to renew its application saying the service was not "fit and proper" to do business in the country. They claimed the ride-hailing service had poor safety standards, did not conduct sufficient background checks on drivers and of using software to avoid government oversight. A successful appeal has kept Uber cars on the road in what is its biggest European market, while its CEO, Dara Khosrowshahi, less than a year into his tenure, is seeking to promote a more positive face of the business.
This is seeing a raft of conciliatory efforts that many believe will allow the ride-sharing platform to continue serving the city of almost nine million people, but which taxi rivals claim is merely playing lip service to the government to safeguard a position in the lucrative London market.
[perfectpullquote align="left" cite="" link="" color="" class="" size=""]LOOK OUT TOMORROW - "It's time to disrupt the disruptors."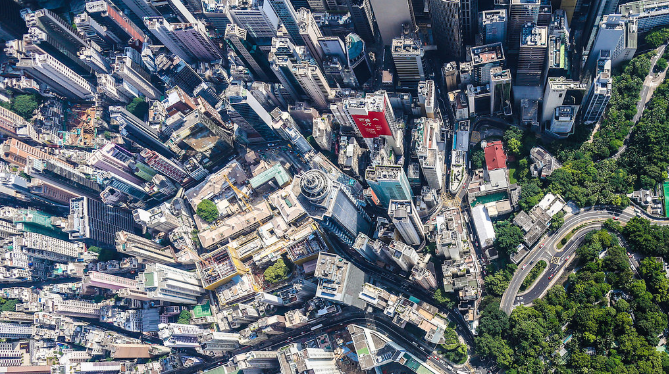 The Blue Swan Daily reports on Uber Elevate and plans to take the ground model up into the skies of our major cities.[/perfectpullquote]
Uber is promising it will have a better system to report incidents to the police and has agreed to share traffic data with the city. Alongside the introduction of limits on how long a driver may continuously work and the fact that they are only requesting an 18-month renewal rather than the usual five year licence will likely be enough to appease Transport for London, the local government body responsible for the transport system in Greater London.
It seems impossible that the 3.6 million people that are using Uber at least once every three months and 45,000 drivers transporting them around London will need to look elsewhere for transport or work, but the ruling will certainly have lasting effects even if it does go in Uber's favour.
A negative result will simply lead to Uber taking its action to higher courts, a process that will allow its vehicles to remain on the road throughout the years it could take to process it through the system. A positive result, meanwhile will not be a victory and could see other cities across the globe seeking similar concessions and establishing a new regulation of the ride-sharing sector.
It is clear that one of the transport industries biggest disruptors is already evolving as a business, though more by necessity than by choice. In Dec-2017 the European Union's highest court ruled that Uber was a transportation company, not just a digital platform. This has forced the transport giant to change its relationship with drivers and deliver additional worker entitlements. This includes insurance to cover days off due to sickness, work-related injuries and maternity/paternity leave and a requirement for drivers to take an uninterrupted six-hour break after driving for ten hours with passengers.
London is the location of just one of many legal battles, regulatory disagreements and driver strikes that have taken place across the globe and thus is why this case is being watched carefully across multiple international markets. in Europe alone, new regulations have already seen Uber pull out of Bulgaria and Denmark while legislation has seen it banned across other nations including Hungary and Italy. Elsewhere, Uber has withdrawn from some North American markets (Canada and USA) and has struggled to succeed across parts of Asia.