The property will offer views of the city's famous Harbour Bridge and Opera House, bringing Waldorf Astoria's internationally acclaimed service to the heart of Australia's eastern metropolis.
Construction has commenced; opening planned for early 2025
Construction has already commenced on the 28-floor, 220-key luxury hotel, which is expected to open in early 2025. Waldorf Astoria Sydney joins an extensive portfolio of more than 30 operating hotels under the brand, with 20 additional Waldorf Astoria properties in the pipeline worldwide.
The new Sydney hotel will mark the brand's expansion into Australasia and will join six distinguished Waldorf Astoria properties in the Asia Pacific region. Each Waldorf Astoria is globally renowned for its landmark locations, unmatched personalised service and world-class culinary excellence.
Iconic Quayside location offering 'home away from home' concept
Located in the One Circular Quay mixed-use development at 1 Alfred Street, which includes an adjoining 61-level luxury apartment tower, the hotel will offer a "home away from home" concept for today's discerning travellers, according to Hilton.
Tokyo-based firm, Kengo Kuma & Associates, and Sydney-based Crone Architects, will oversee the architecture, a blend contemporary living with cutting-edge design. Comprised of 179 guest rooms and 41 suites, the property aims to "exude a sense of lightness and calm from the moment guests arrive", supporting the brand's promise of accommodation "embracing elegance and luxury".
The Waldorf Astoria Sydney joins an existing portfolio of 29 operating and 12 pipeline Hilton Hotels & Resorts, DoubleTree by Hilton, Curio Collection by Hilton and Hilton Garden Inn hotels across Australasia.
Hilton to open first flagship-branded hotel in Kyoto
Elsewhere across the Asia Pacific region, Hilton has signed a management agreement with Tokyo Tatemono Co. to launch the Hilton Kyoto in 2024, its first flagship-branded hotel in Japan's cultural capital, a popular destination for both international and domestic travellers.
The property will open in Sanjo-Kawaramachi, the heart of downtown Kyoto, near the central business and shopping districts, surrounded by classical Buddhist temples, Zen gardens, Shinto shrines, and museums.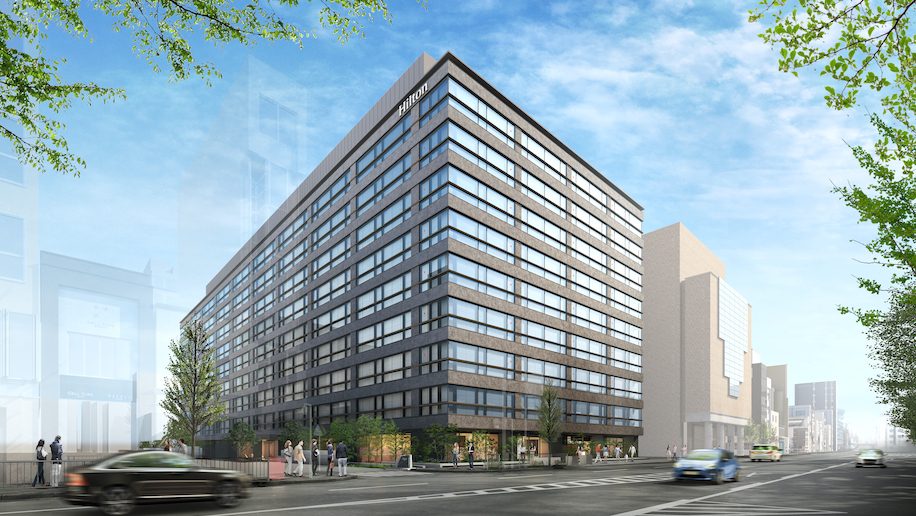 The 313-room hotel will feature four dining outlets and will bring together the unique qualities of Kyoto – old and new, culture and history, people and their stories – serving as a conduit to connect guests and the community. Its interior design will be inspired by the concept of Kyoto textiles which incorporates elements of the 'Orimono' unique tradition of weaving, creating a seamless blend of authentic heritage and modern comforts.