As social distancing is one of the best known ways to keep ourselves safe from Covid-19, it is no surprise to see that 53% of business travellers who took part in a recent survey said that an upgrade in class of travel could well encourage them to fly sooner. The 'Future of Business Travel' survey, undertaken by Globetrender with Business Traveller magazine, also highlighted that 77% business travellers would happily take a PCR test if it meant avoiding quarantine.
Premium economy was already gaining in popularity last year and now looks set to become something that airlines could consider offering if they don't already, or updating in order to entice business travellers back on board.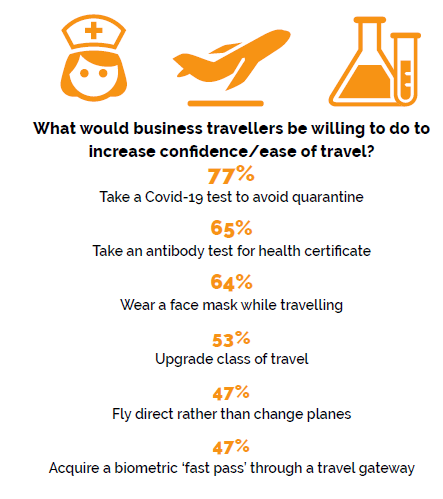 Airlines are increasingly looking at upgrading their seating to help with cleaning as well as providing more space and privacy. The subject of aircraft interiors has been highlighted heavily by the Corporate Travel Community during the Covid-19 pandemic: Corporate Travel Community Interiors
Traditional premium economy sits between economy and business class but maybe there is now room for a premium, premium economy class that would give business travellers a taste of luxury – and more importantly, space – without the higher fare levels associated with business class.
Companies may be encouraged to upgrade their employees to a higher level if they felt their health was being protected by the additional space on offer. New innovative seating which includes full height separators between rows such as the Recaro premium economy seats offered by Air France, Butterfly seats with wrap around wings, or even staggered seating can all help the perception of the traveller that they are being kept safe from fellow passengers.
British Airways has recently announced that its new 777-300ER jets, to be delivered in Oct-2020, will include upgraded first class seats that feature a sliding door to add some privacy. This is a modification of the first class seat already installed in their 787-9 and 787-10 fleet which has become so popular that the airline decided to include on the new 777s as well.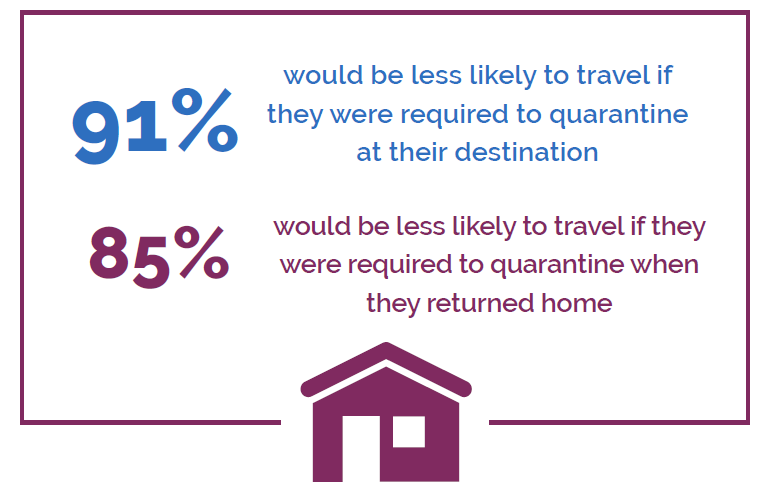 Another issue that business travellers indicated was important to gain their confidence in flying in the survey, was the need to fly direct and avoid changing planes. Nearly half, 47%, of the over 2000 respondents to the survey agreed that having to stop over to transfer to another flight was something they would want to avoid if possible. That's a big issue for hub carriers and a difficult one to resolve with the lower levels of people flying on any one route. The answer must be a more streamlined transfer that helps passengers who have no choice but to change planes from being forced into busy queues or high footfall areas where the chances of the virus circulating is high.
It is well documented that quarantine requirements being enforced by various countries is killing any chance of business travel resuming at any meaningful level. The introduction of PCR tests is seen by 77% of respondents to the survey as something they will happily do if it means doing away with the requirement to quarantine. It's likely that most companies would be happy to pay whatever fee is required in order to get their employees back on the road again meeting clients face to face.
There's no doubt that business travellers want to get back out there again. In the survey, 76% reported that being face to face with clients is vastly preferable to remote working for sales meetings and pitching, and 60% agree that most deals and decisions cannot be made virtually.
Video conferencing may have its place but most business travellers want to get back to meeting clients and airlines can only be encouraged to do their bit to help them back on board by facilitating issues like seating and transfers.